It's 5 o'clock. A colorful sea of cars lies ahead with a cacophony of blaring horns – almost identical to the scene behind. Coltrane's slick tune almost makes the trip home bearable, and it even lends a few moments of joy during an ambitious bridge. Returning from those ethereal notes is the harsh reality that the exit to home is just a few yards away. A quick glance and flick of the turn signal are the only precautions before attempting to merge. Just as the wheel turns to cross lanes, a driver honks repeatedly, the angry warning that the lane is occupied.
Swerve back. Wipe forehead. Repeat.
We've all been in a similar situation. There are few places that cause greater anxiety than congested rush-hour traffic. Even on more tranquil road trips, it's natural to become comfortable and less diligent in checking neighboring lanes for other vehicles. Drivers, unfortunately, have unnecessary collisions due to blind spots, which can even hide vehicles when we scrutinize the lanes.
Honda drivers take notice.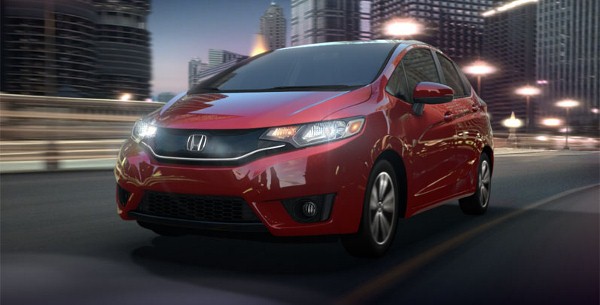 The new 2015 Honda Fit EX-L, as pointed out by a great article on TechHive, offers supplemental technology to avoid those collisions. The program is called Lane Watch. It feeds live video from a camera located beneath the right side-view mirror to the 7-inch infotainment screen located in the middle of the dash board.
Lane Watch activates when drivers pull down the turn signal, offering an unprecedented view of "blind spots" while driving. There's also a button to engage constant monitoring. Lines on the display screen delineate the distances of other vehicles on the road. This will yield less stress on the Honda's brakes, as well as reduce the amount of wear and tear on tires.
For more information about the Honda Fit EX-L, or any our other great models, we encourage you to contact us at Leith Honda Aberdeen.
2015 Honda Fit EX-L Is a Tech Hub
was last modified:
January 26th, 2016
by