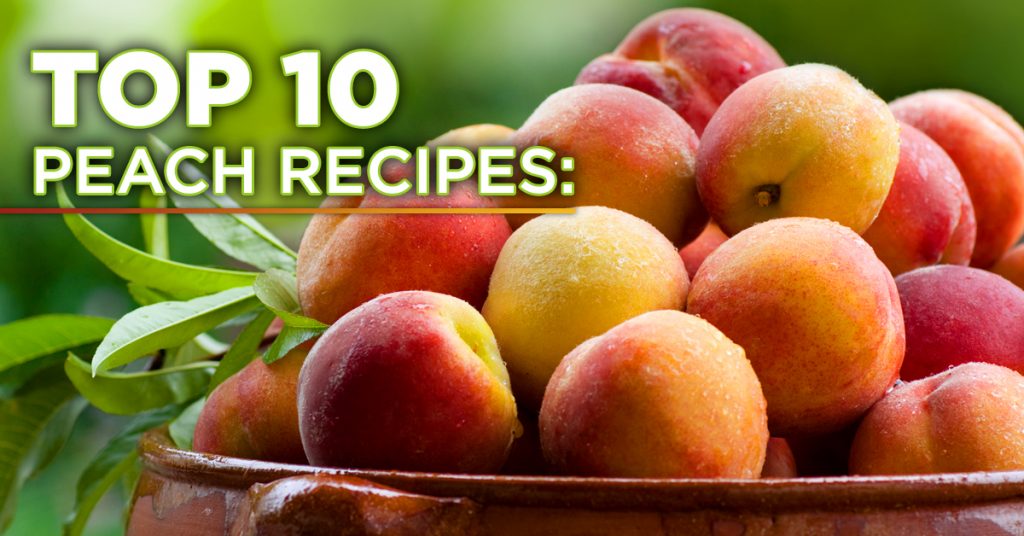 It's peach season in North Carolina, which means you need the most mouth-watering recipes for this delicious fruit that the internet can provide.
Whether you're into crumbles, salads, whiskey smashes, biscuit crostatas, or even growing your own peach tree, this blog post is your one-stop shop for all of that.
How do you beat the summer heat? With the humble peach. Be sure to bookmark this page and share it with someone you know who loves peaches. And for those who have never had peach ice cream, you're welcome.
The 15 Best Peach Recipes from Kitchn
Kitchn isn't a typo—it's a top-notch website with tons of delectable recipes. In this case, they rounded up the best they could find in 2010 (the Peach and Cornmeal Upsidedown Cake looks especially intriguing). Their 15 recipes make a great introduction, but we have more to cover.
Southern Living's Grilled Peach Cobbler
For some of us, peach cobbler is the finest pairing to vanilla ice cream ever invented. And if you're a grillmaster, you'll love the use of your favorite cooking tool. Just be sure to not grill your peaches into mush.
Brown-eyed Baker's 50 Best Peach Recipes
Boozy Peach Pops? Peach blueberry pie? Peach butter? You're going to want to get in this. These 50 recipes will let you venture beyond the introductory peach dishes into more advanced territory, like Tequila Peach Pie.
What list would be complete without the queen of polished presentation? It's great to be inventive and all, but Martha knows that sometimes the best dishes are the simplest—they just take hours of practice to perfect. This is for your transcendent, master phase.
How to Grow Your Own Peaches in North Carolina
After all of this cooking you'll have learned two things: first, that having a drink while cooking helps, and second, that it all comes down to the quality of your peaches. Even the best recipes can be ruined by mediocre peaches, so if you're really serious about your peaches, you might have to grow them yourself.
Thankfully, the folks over at NC State University and A&T State University have teamed up to give you the definitive guide on how to do exactly that. With a little luck and plenty of care, you'll soon be biting into sweet, succulent, home-grown peaches.
We hope you have a wonderful time making delicious peach recipes. If you're proud of your work, post a photo of your creation on our Facebook wall; we'd love to see it!
Peach Heaven: The 101 Best Peach Pies, Cobblers, Cakes, Ice Creams, Muffins and More
was last modified:
June 15th, 2016
by